To open Spotlight, press ⌘+K on a Mac or CTRL+K on Windows or Linux.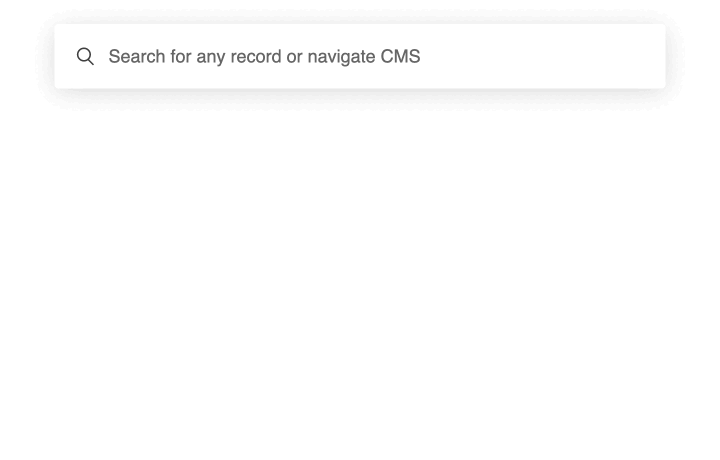 Open
Command for fast switching between modules. Just type the module name..
E.g. Open Pages, Open Articles, Open Site Settings, Open Categories and many more.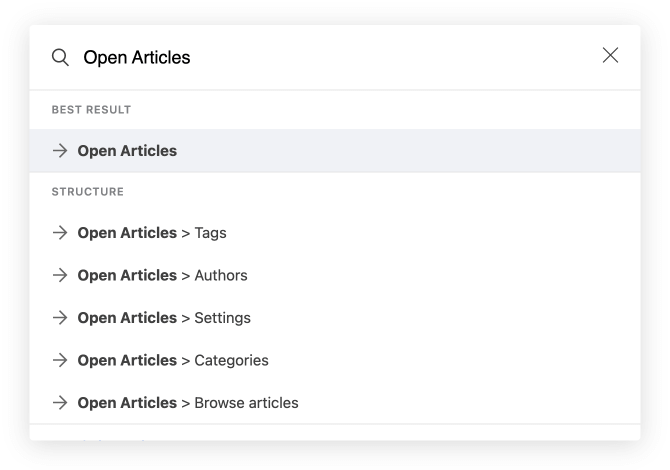 Switch
A way to quickly switch to design settings, preview the page on mobile, tablet or desktop. E.g. Switch to design, Switch to phone, Switch to tablet, Switch to desktop.

Search
Spotlight also acts as a search engine for your records. You can type in the name of a page, article or product and the whisperer will show you relevant results. A confirmation will instantly switch to the record detail.