How to add a block
After dragging the box to the page, the box can be highlighted by clicking it. When the box is highlighted, blocks can be inserted into it the same way you would on normal pages. You can work with the blocks in the way you are used to.
In the upper right corner of the box, you can open the settings.
Box settings
In the box settings, you can choose one of the three styles of boxes, which can be edited in the Design tab.
You can also toggle on automatic text color adjustment according to the section.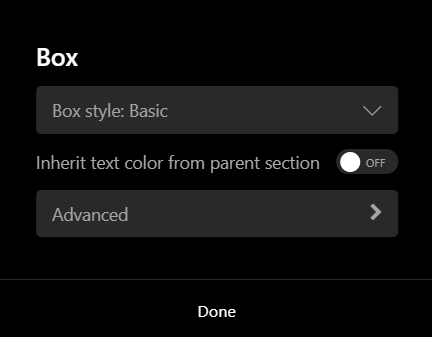 Advanced
In the advanced settings, the ID can be very useful to you. It is used to create a link using an anchor. You can learn more about setting up and using anchors in this article.