Quality content will increase the traffic to your website. We'll tell you how to do it and where to start
This approach to content has increased the monthly traffic of the Mall.cz blog from nothing to 57,000 in 2 years. And the same team of copywriters was able to quintuple the organic traffic to the website of the blinds manufacturer NEVA from Kralice na Hané after 3 years of cooperation. Read up on how to think about content for the Czech market, what to avoid and what to make clear before you start writing your first article or making a video.
Preface note
This article is intended for beginners - business owners, marketing specialists or small e-shops, who are not yet "writing blog articles". But they would like to, because they are grinding their teeth when they have to pay invoices for PPC advertising, and they are tempted by the idea of high organic traffic.
1. The internet is full of advice. Before you start selling, help
First, a mental exercise. Quality content is based on sharing know-how. For free. When you finish an article or make a video and are about to publish it, your fingers are bound to itch a little. You have to say to yourself: damn, am I giving them too much for free? Shouldn't they at least give me an email address? Convince yourself that the answers is 'no' and publish the article.
The online world is 90% filler. We don't have the statistics, but we see it every day when researching any topic. Be careful not to publish articles that make the reader suffer because they are too long and they do not provide anything new.
And don't push it. Avoid trying to sell with the first article. Educate, assist, demonstrate that you understand the industry and the needs of your customers. Connect the dots between articles and create a network where the reader is comfortable. And when you have 15 articles on the site, build a 16th output from them - perhaps an e-book in which you recycle what you've already written. Add one new chapter or a topical commentary to the introduction and you've got great material that's already worth downloading in exchange for that e-mail address.
2. Don't wait for the right moment, just try it
The right time is now. People are fed up with ads and the natural reach of social media communication is declining (we can't see into the heads of people on Facebook or LinkedIn, but the trend is clear - if you don't pay, your posts will only be seen by a fraction of potential customers). So don't be a tactician and get on with creating quality content on topics that people are interested in.
If you're really starting out, don't bother with keyword analysis (it's important, but it will help you a bit later). We recommend 3 easier ways:
Build on your own knowledge of your customers,

Invite your experienced salesperson to a coffee.

Or have some fun chatting with the customer support people.
Put together the 10 most common questions your potential customers have. And write down the answers. This gives you a basic plan for getting your content marketing off the ground. You'll write 10 articles explaining, one by one, what your customers are most passionate about. And then maybe you'll do that search engine keyword analysis.
3. Make it clear whether you want to create on your own or you will contact a specialist
Important question. If you decide to create your own work, choose a format that you enjoy. Most B2B and B2C companies start with blog articles that reach readers via social media. But it doesn't say anywhere that you have to do the same.
If you don't like writing and prefer to talk on camera, make your arguments verbally - start by recording on your mobile phone. Quality content is more important than Hollywood production. Or create a simple infographic in Canva and educate with an image.
When working with a freelancer, expect that they need time to understand the industry, customers and your products or services. After all, the copywriter, videomaker or other specialist are your salespeople. And would you send the salesperson you hired yesterday straight into the field? Probably not. You'll gradually train them, introduce everything to them and align your arguments with them. Give the same care to the content freelancer.
4. Forget about school essays and get to the essentials right at the beginning
The purpose of this article is not to teach you how to write for an online environment. However, we do have a simple piece of advice to get you started - don't complicate things. Most people feel the need to write more intricately than they speak. The texts are then unnecessarily long, hard to navigate, few people understand them and important information gets completely lost in them.
Forget about essays or term papers and write in the style you would talk to a customer. You'll make it easier on yourself, easier on them, and the world will be a more beautiful place.
And here are just three handy tips on how to write a good blog article:
Say the most important things right at the beginning (when you have the reader's attention),

punctuate the text with subheadings, bullet lists or bulleted words (to help the reader find their way around),

at the end, write what else the reader should do (e.g. read another article, look at a product, call you for a consultation...).
5. We wrote two articles and nothing happened
The bad news is: the natural traffic to your website is probably not significantly affected by even ten articles. The numbers on the Mall or NEVA websites also only picked up after several months of hard work. So-called organic traffic from Google or Seznam grows slowly because the search engines have to index you first. Then it depends on how competitive an environment you are doing business in. If you are starting from scratch and your competitors are already working with their content, it will take a few months to get on the first page of Google. And even longer to get to the first place.
The good news is: It will happen - if you create quality content on topics that people really care about. Most of your competitors are just offering fluff, and search engines can evaluate how useful your articles or videos are. Just don't have exaggerated expectations and don't expect miracles after your first blog article.
You've just read an article by a professional copywriter from Obsahová agentura. We asked him to write an article with the same assignment that we had AI work on a month ago. You can read the result here. We deliberately cut the content off in the middle like that (we could have fit a lot more beginner tips in), because we were mainly interested in comparing the output from the AI and the specialist.
What did we take away from the comparison at solidpixels?
Artificial intelligence is constantly improving, and every new generation blows our minds. We believe that in time ChatGPT or another tool will give texts an even better form, inserting a catchy detail here and there or interlinking individual outputs.
But robots will continue to lack context, subjective perspective and real-life experience. They are great compilers, but they are far from being able to invent anything on their own. And unfortunately, they can't evaluate whether the wisdom the internet is full of is useful to the reader. This so-called curatorial work will have to be done by humans for some time to come.
If you want to increase the traffic to your website and ideally turn visitors into customers, you need quality outputs. Artificial intelligence doesn't deliver those yet. However, it can help your work significantly.
More inspiration for a better website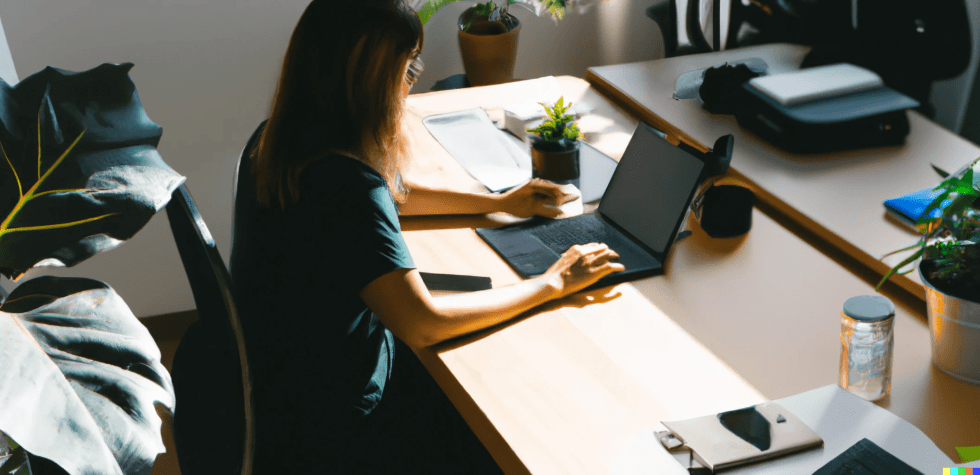 Nowadays, the competition in the online world is huge, so it is important to make your website as attractive as possible to visitors. One way to do this is by creating quality texts that will be interesting to your readers while fulfilling their purpose. In this article, we bring you 5 simple tips on how to create texts that will increase traffic on your website.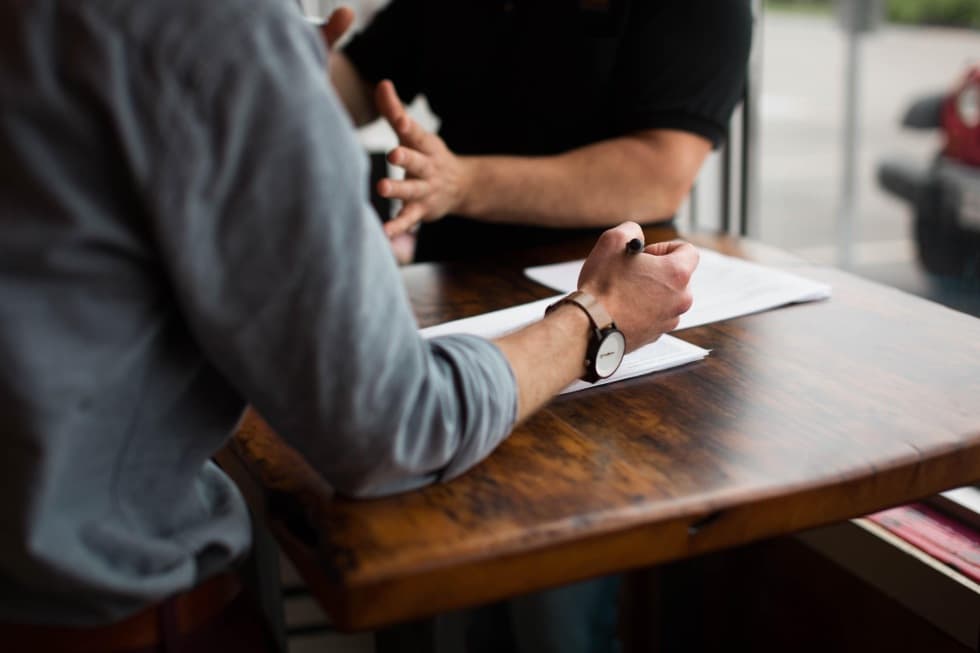 Learn to present your services on the web in a way that converts visitors into customers and presents you as respected experts.