What the websites of the best car dealers have in common
The customer journey to buying a car is one of the most complex of them all - according to an older study by Google, it takes 900 interactions with a brand before a final decision is made. At the same time, 95% of customers today already use the internet to search for their future vehicle. What exactly do they consider when making their choice? And how can you ensure that the final interaction takes place on your website?
If the pandemic has changed anything significantly in the automotive industry, it's definitely the shift to online sales. As a customer, you can now search for a car, arrange financing, get credit, choose a delivery time, decide to pay a delivery fee, have the car loaded onto a carrier and delivered to your home, all online. So you can go through the complete process of buying a new vehicle without ever having to set foot in a dealership. A study by the BMW Group's Institute for Mobility Research shows that 67% of drivers of premium brands are generally willing to buy a new car online. Almost half of them expect a completely contactless sales process. Confidence in remote purchasing has therefore risen significantly. This opens up a whole new range of possibilities for all car dealers. And the industry leaders know this well.
95% of customers use the internet to search for their future vehicle.
Search engines as the primary source of information
Customers today interact with your brand much more online than in person. Google search is currently the most frequently used source of information when considering a car purchase, surpassing TV advertising, a visit to the dealership and even word of mouth (personal recommendations). According to Google and the consumer information it collects, 95% of car buyers use digital technology as a source of information. The amount of those who start their research online is twice the amount of those who do so directly at the dealership. 60% of all car searches happen on mobile devices.
60% of all car searches happen on mobile devices.
Declining frequency of purchases and underestimation of service
One of the most notable trends in recent years has been a significant reduction in the frequency of new car purchases - over the last decade, the length of time a person has owned a new car has increased from 4.3 to 6.5 years. This means a great opportunity for dealers to focus on additional sales of preferably genuine parts and servicing, which represents a reliable and, most importantly, recurring source of revenue.
Autumn is the maintenance season for most motorists - you need to prepare your car for the harsh winter, have it checked and, if necessary, buy everything you need. It is important to remember that the influence of the Internet is even stronger in this case than when buying a new car. Almost 25% of all searches in the automotive area are for spare parts, service and maintenance. And post-purchase care is the most important component in building a customer relationship. They need to know that you exist and can quite easily solve their problem at the very moment their car breaks down. In fact, statistics show that people don't place much emphasis on prevention with their cars and therefore don't plan their inspections ahead of time. In fact, more than 40% of service customers use reactive maintenance (i.e. they drive until something breaks down) as opposed to regular scheduled maintenance.
Over the past decade, the length of time a person has owned a new car has increased from 4.3 to 6.5 years. This provides a great opportunity to concentrate on post-purchase servicing or spare parts sales.
The need for well-managed responsiveness
This brings us to another important topic - the need for convenient access from mobile devices. If you're driving and something in your car starts making a suspicious noise - clicking, banging or hissing - our first reaction is to immediately reach for our phone. In fact, more than half of maintenance, service and parts-related searches come from mobile phones.
More than half of searches related to maintenance, service and spare parts purchases come from mobile phones.
5 immediate steps for fast results
We've tried to give context to the process of finding a car online, so let's talk about what specific steps any car dealer who wants to take their website to the next level can take:
1. Introduce your cars yourself.
Don't make your job easy. Authorised dealers often link to the parent company's website instead of giving a more detailed introduction to the cars they offer, but this takes visitors away from the site. They can then use the parent site to find, for example, a dealer nearer to where they live or one with a better deal.
2. Prioritize.
Consider where you will invest your energy. If you have complex features in mind, like a custom-built car configurator, and your budget for building a site is limited, you'll most likely have to link to the parent site anyway. Custom configuration has now moved into the category of uneconomical and complex processes for manufacturers. Better to focus, at least in the first phase, on a clear site structure, important conversion elements, thorough details of each car and a well presented service system, i.e. the parts of the site that will bring you the most profit.
3. Use video.
Video is proving to be a very powerful tool in the automotive industry. 40% of customers who watch car or truck videos will ultimately visit the dealership that produced the videos. Remote appointments through various video platforms are also very popular. These calls can be a great channel for a discussion, a virtual tour of the car or a conversation about the possible configuration of the car. For scheduling video calls or even test drives, try tools like Calendly, through which clients can book appointments at pre-selected times right on your calendar.
4. Focus on responsiveness.
Check how your website works on mobile. Can you read the text without any problems? Can you navigate the main navigation? Can you convert easily? Remember that customers are coming to your website in large part from their phone, especially if they're dealing with service. In general, the rate of immediate site abandonment is almost 10% higher on mobile than on desktop. And if there's anything you really don't need, it's a high bounce rate.
5. Focus on a clear goal.
It's important to remember where you want to get the user as a result. A clear conversion element in the form of a contact form, a button linking to car sales or an embedded test drive booking tool should not be missing from your website or tucked away in the footer. All content should direct the visitor to it.
You can have a professional website in one go. Whether you create it yourself or have it built by us.
One example of a great contemporary automotive website is the website of the authorized BMW dealer STRATOS AUTO. Its strength lies mainly in the simplicity of the homepage structure, where the customer can find everything essential without being overwhelmed by superfluous information. The main navigation of the site is also well managed, with the two most important conversion elements - the Book a Service and Test Drive buttons. Clear, straightforward and efficient.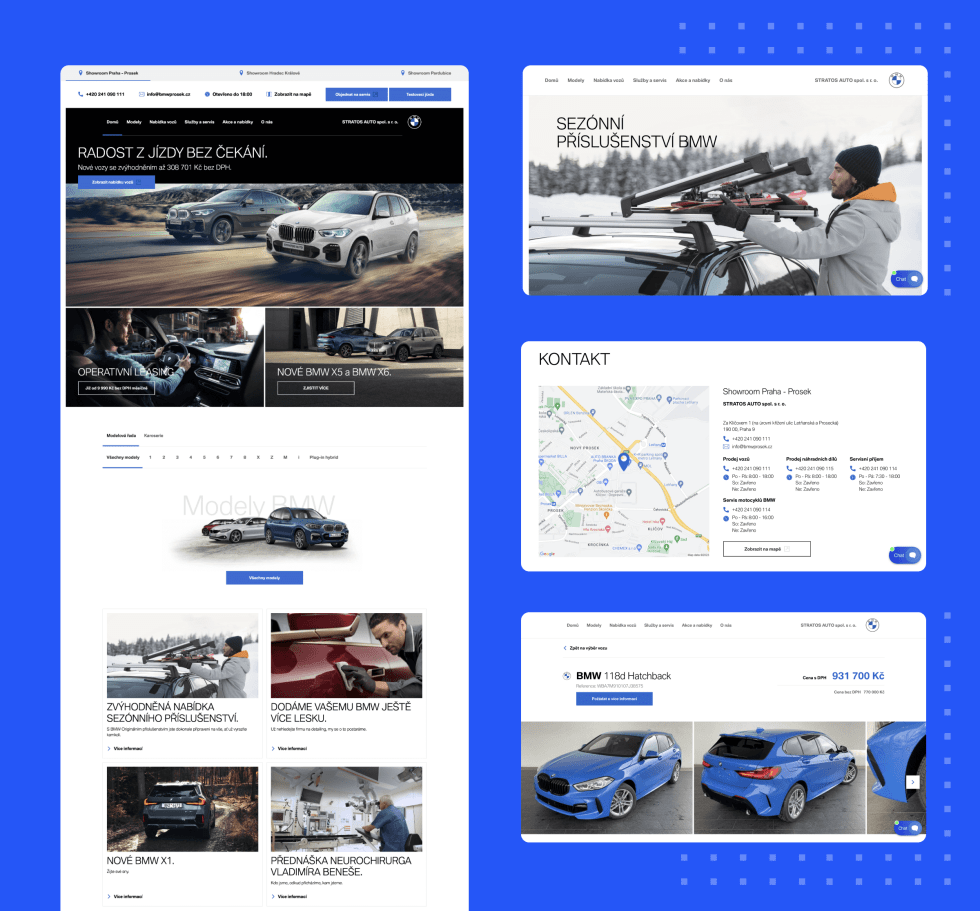 Although Jungheinrich is a company that focuses on the sale, resale and service of trucks for internal logistics, its example is also perfectly applicable to the automotive sector. The strength of their auction site is especially the excellent visual filter at the top of the site. Visitors will appreciate the clear design of the main navigation and all the subpages it contains.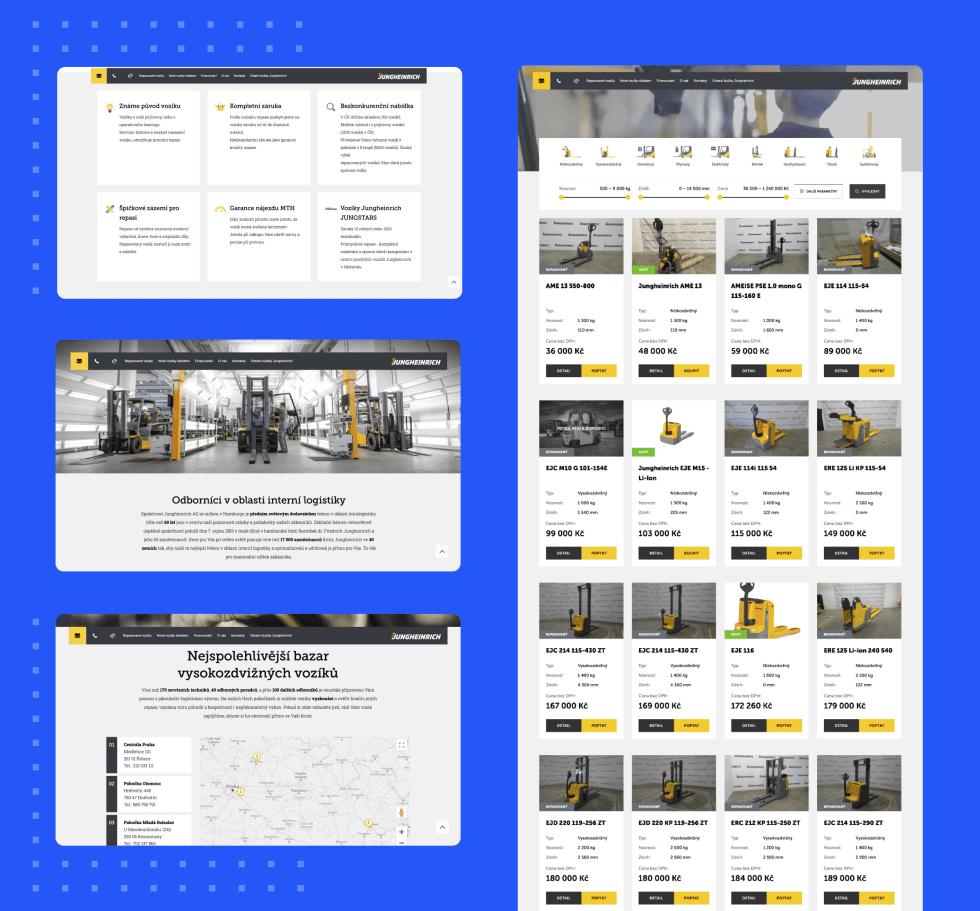 More inspiration for a better website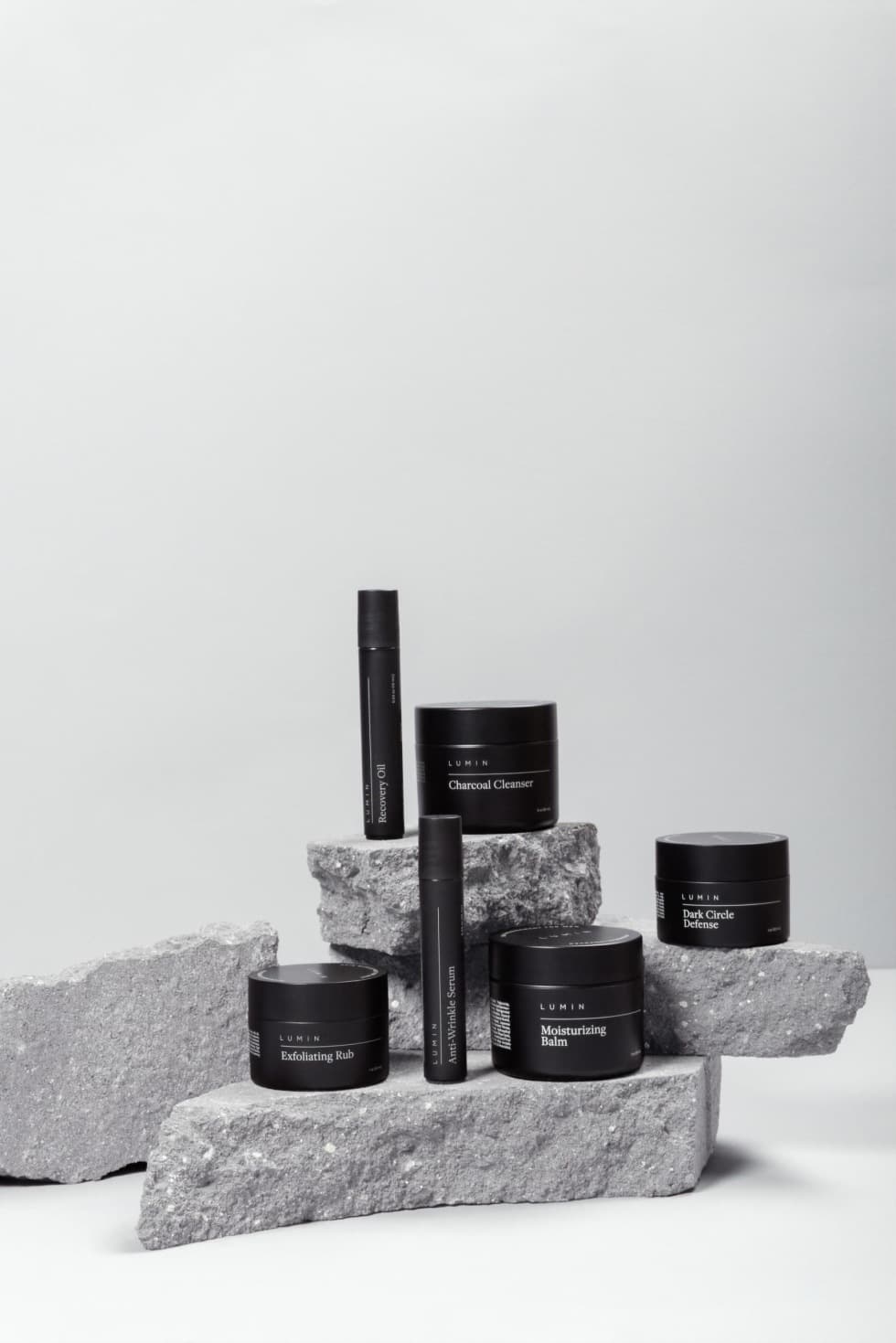 Do you want to present your products on the web in a way that evokes emotions, creating a strong connection with people? Find out how to do it.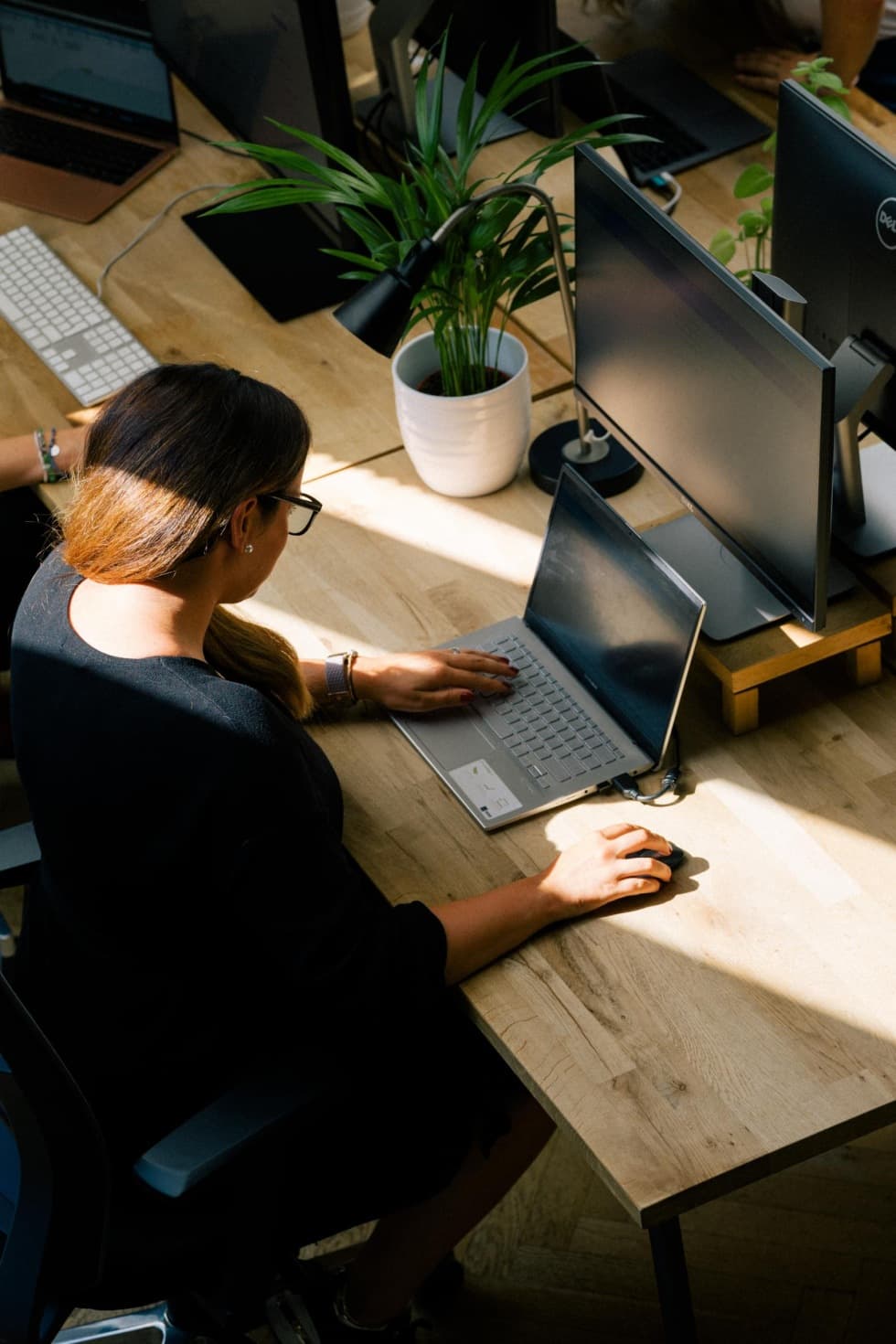 This approach to content has increased the monthly traffic of the Mall.cz blog from nothing to 57,000 in 2 years. And the same team of copywriters was able to quintuple the organic traffic to the website of the blinds manufacturer NEVA from Kralice na Hané after 3 years of cooperation. Read up on how to think about content for the Czech market, what to avoid and what to make clear before you start writing your first article or making a video.