Each ambassador may have started with one website, but over time their numbers can grow significantly. In order to keep track of the sites, we have created an ambassador console environment. If you're an ambassador, you can see each of your projects there and keep track of their schedule, version and expiration date.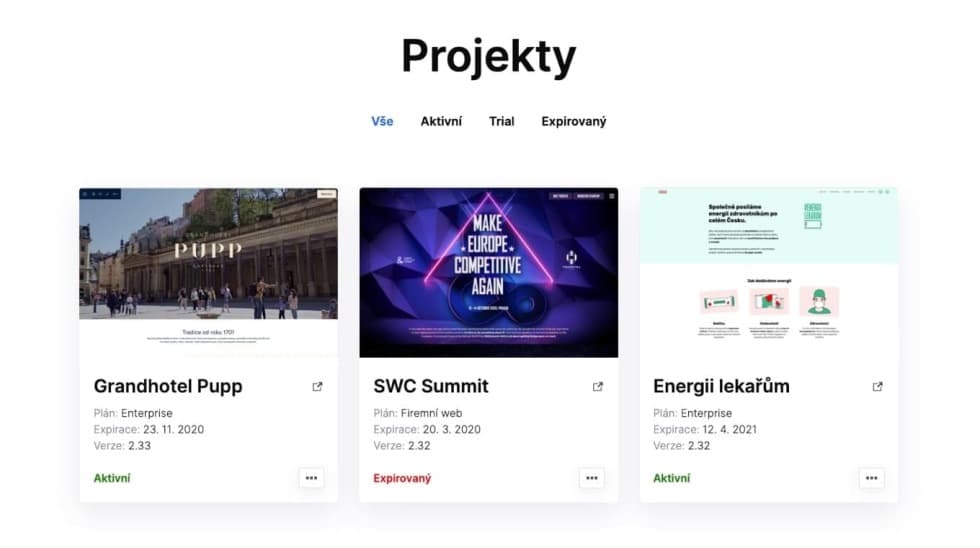 If you're creating projects on the fly, it may be a good idea to copy some of your existing websites and not build new ones on a greenfield site. In the Ambassador console, you can do this very easily. You can find this option for each project under the three dots icon.
Setting automatic updates
We are constantly working on the development of the entire solidpixels platform. Every three months we release a new version, which brings a number of new features, improvements and bug fixes. Ideally for us and for you, we can deploy these updates automatically. Find out how to do that in this article.
Pre-filling billing data in orders
You can also fill in billing information in the profile settings, which is automatically pre-filled with each new order. It sounds like a small thing, but every minute saved counts!