10 tips for faster work in solidpixels
You know that feeling when you discover a great feature that saves you a lot of work and that you can't imagine your life without a month later? Well, today we're going to show you exactly ten of them.
1. Saving colours is the new constant re-entering of colours

Do you remember the HTML code of the colours you use on your website? No one does. That's why there are swatches. A feature that lets you save your colors in their settings and never have to re-enter them again. Or only when you change your visual identity.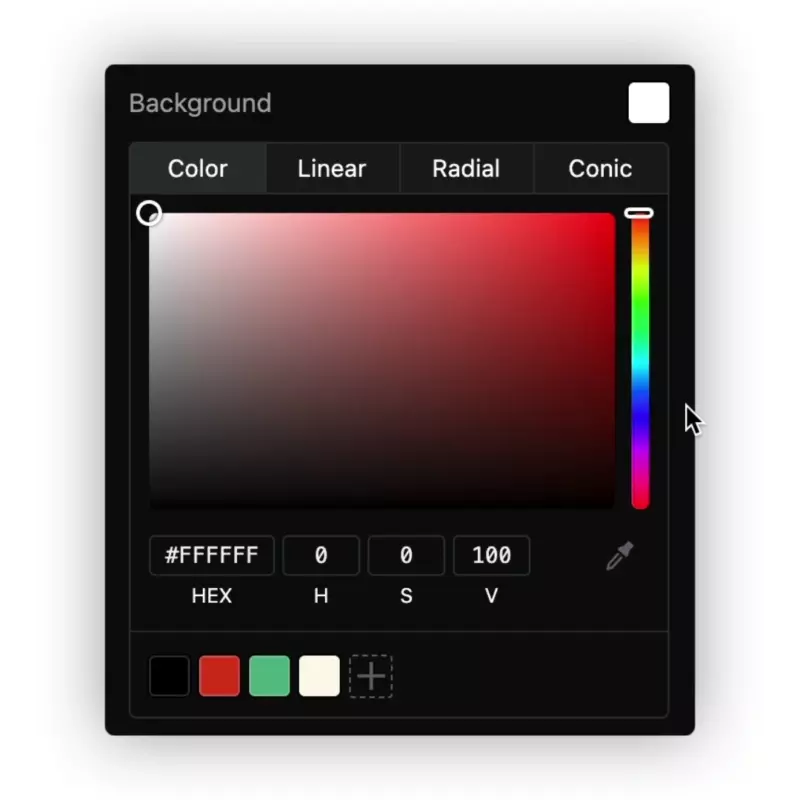 2. Share the same content across the website
If you're not acquainted with this functionality, you've likely experienced the following scenario: you've generated the same section in multiple locations across the website and subsequently made edits to each section independently. Well, it's time to bid farewell to that approach. When you're incorporating a new section intended to have the same appearance and convey the same information as an existing one, there's a way out of this complexity. Save it as a shared section, place it in as many areas of the site as needed, and any modifications made to it will be universally applied. Like magic!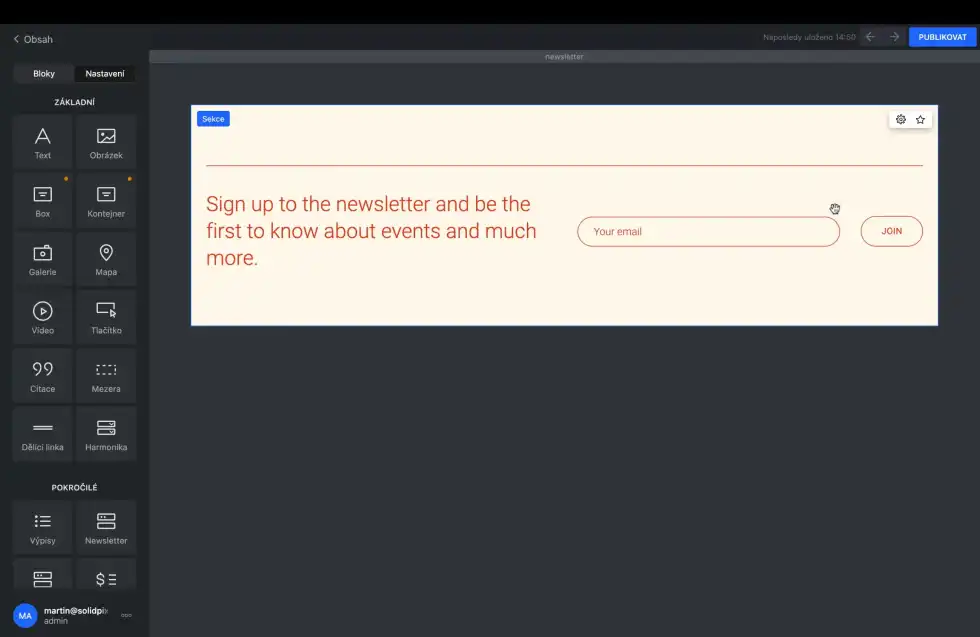 Not an ambassador, but you would like to save sections and pages? You can!
3.

How to quickly click through to that darn article???
So watch this. Just type ⌘+K on a Mac or CTRL+K on Windows and Spotlight will come to your rescue. You enter part of the article title and voilà, you're there. Similarly, you can move anywhere in the administration, open any page, or change the website layout.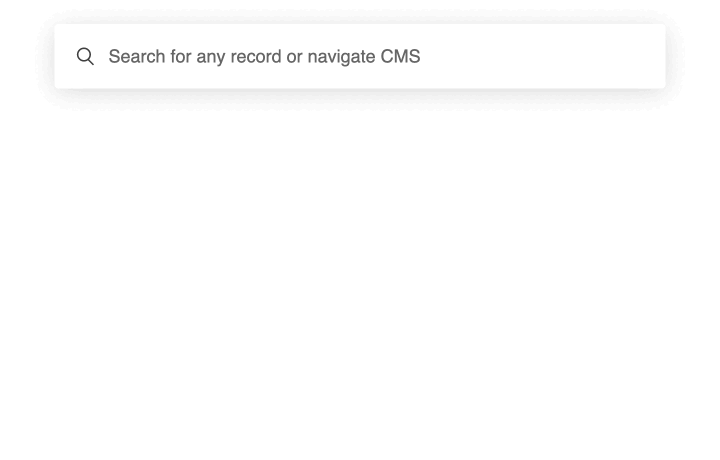 4. Becoming a master? Simple.
Real masters use keyboard shortcuts. For easy copying of sections, undoing changes, editing text blocks, or creating a non-breaking space. Learn them and you'll see that you won't be able to imagine life without them in a short while. You can find an overview of our keyboard shortcuts in this article.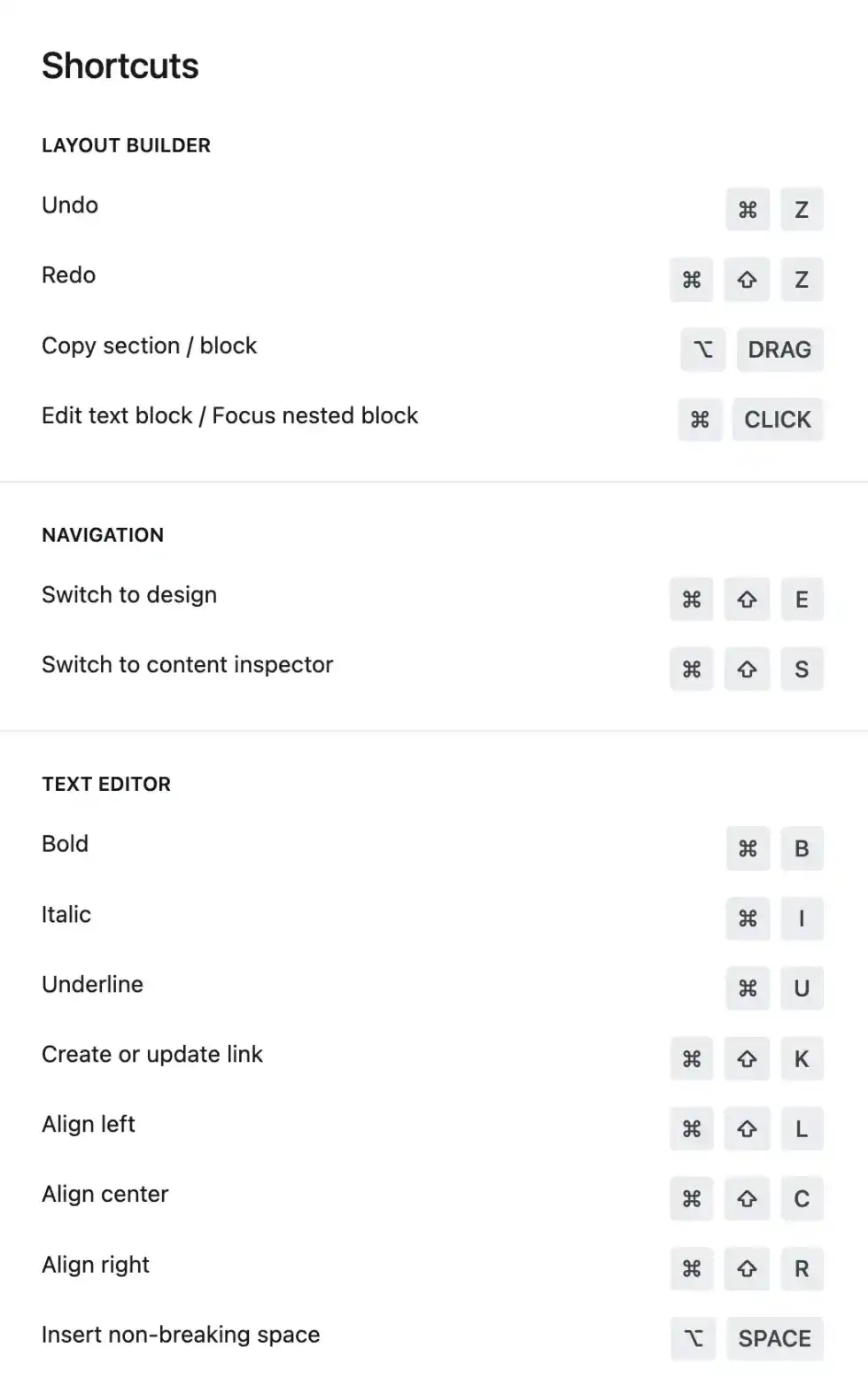 5. Order makes friends. And also quick ambassadors.
And now one useful habit that we swear by. The effort to maintain order in the image gallery. If you manage to properly name the photos before uploading them, reusing them (and we guarantee you'll find yourself in such a situation more than once) will be a breeze. We also recommend organizing them into folders; with those, you'll be building websites at supersonic speed.
6. Much easier copying of blocks and sections
Let's start with something very simple. Did you know: you can copy blocks and sections by holding down the Alt key (⌥ Option for Mac) and dragging the section to its desired place? No? Well, now you know.
7. What is more than duplication of sections and pages?
Duplication of whole websites. Yes, it is. In the ambassador console you can very easily copy one of your successful projects and then just adapt it to the new assignment. You've worked hard enough, so make sure you reuse it!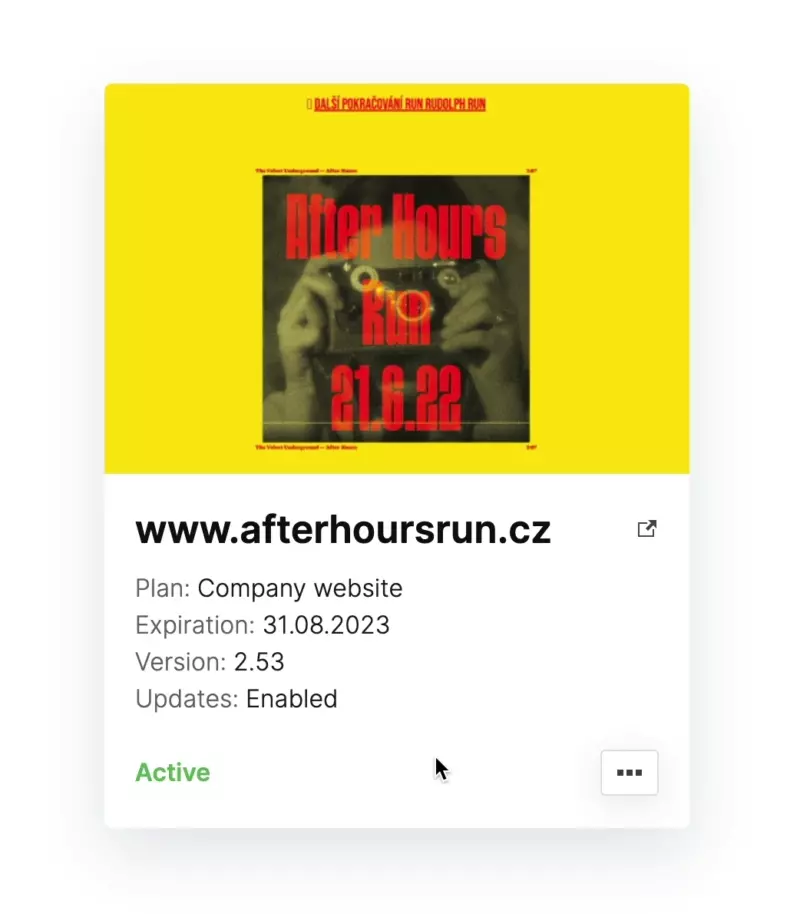 8. Don't build it all over again, for God's sake!
Are you adding a new section or a new page based on one you've already created in the past? Don't make it all over again! Just save a prototype of it and then reuse it across your site and edit as you please. Plus, the templates you create will help keep your site consistent even when you hand it over to clients.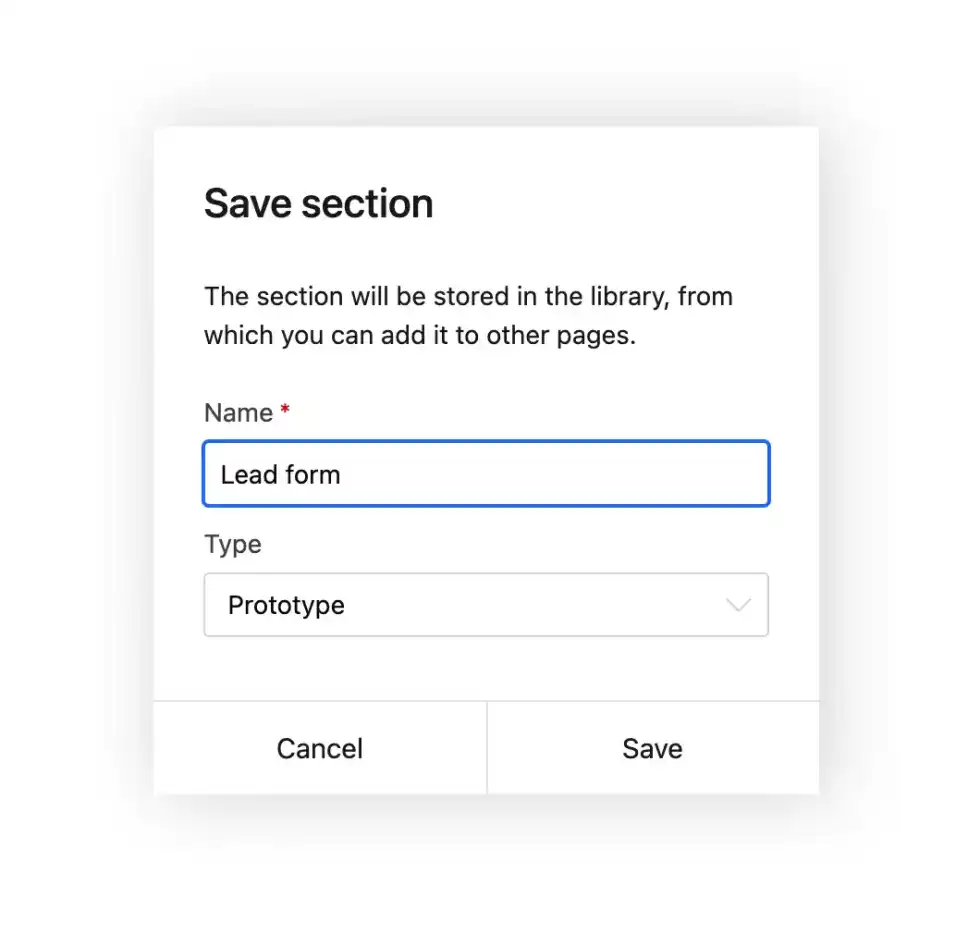 9. Start from scratch
Don't want to waste time cleaning up and readjusting a concept that doesn't quite suit your purpose? There's nothing easier than starting with the Starter concept. It's completely without content, so your vision will materialize much faster! Combined with our template library, you'll create a prototype faster than 'fill in the blank'.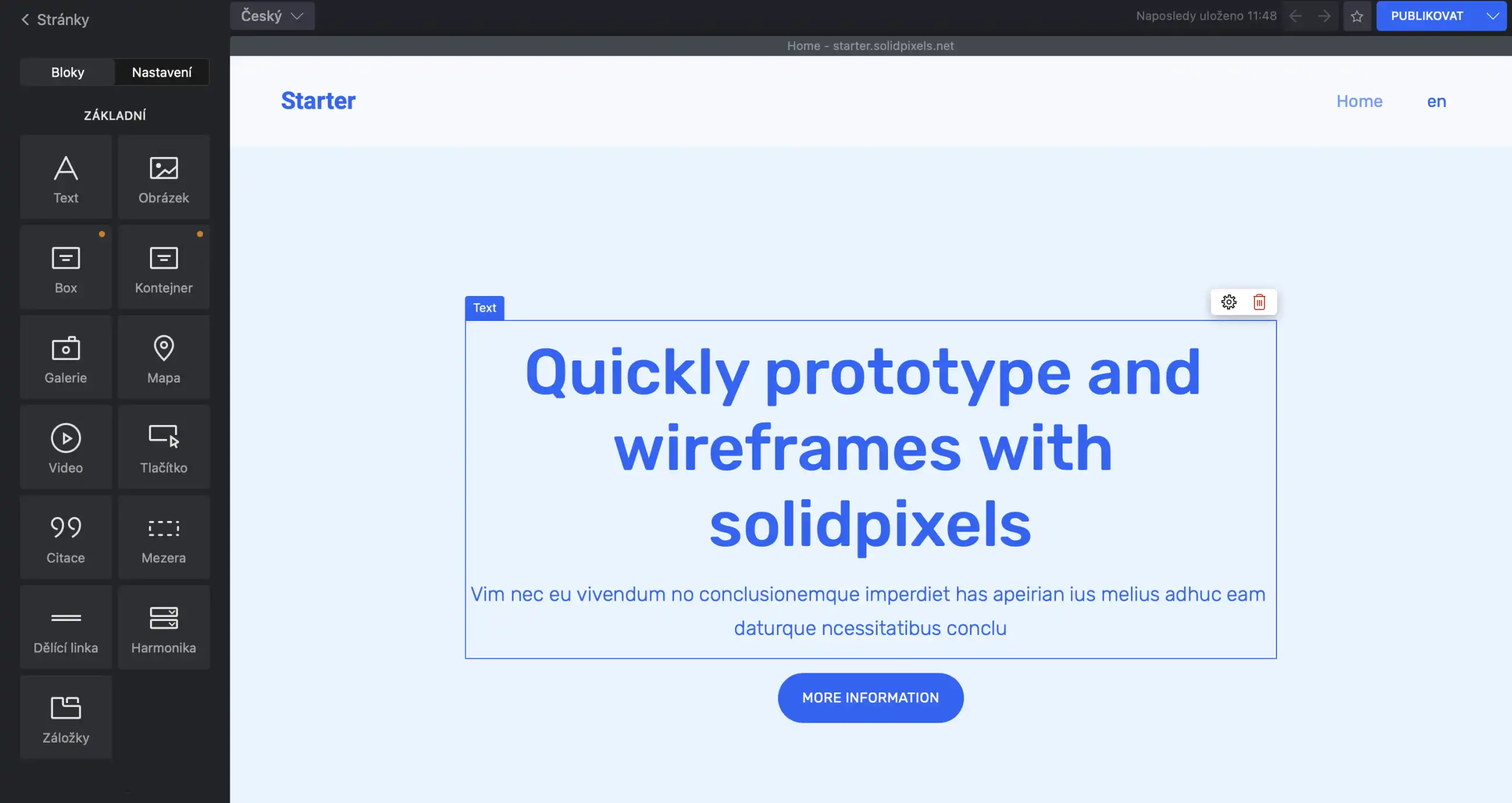 10.

Trust the design settings, but verify them
How can you safely check that you've set up your site design so that everything works well together? Try styleguide - a great gadget that shows you everything. Just type "styleguide" (www.domain.com/styleguide) after the slash of your site's domain and voilà!
More inspiration for a better web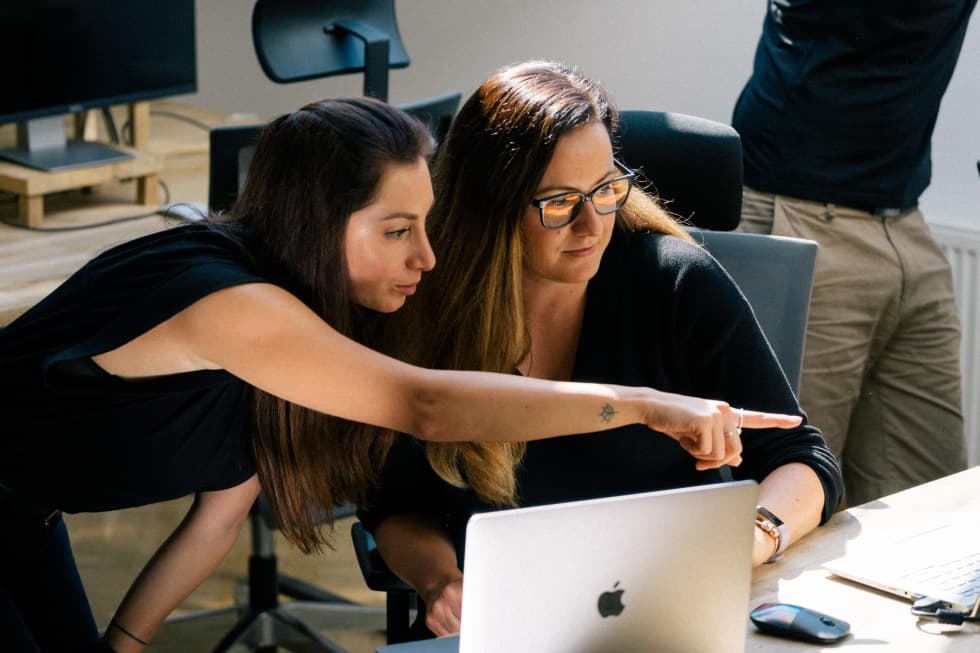 Creative play with typography is one of the most significant trends in the world of contemporary web design. Would you like to dive into this game and could you use some inspiration? Check out our selection of Google fonts combinations, which we've chosen based on their aesthetic qualities as well as their functionality, of course.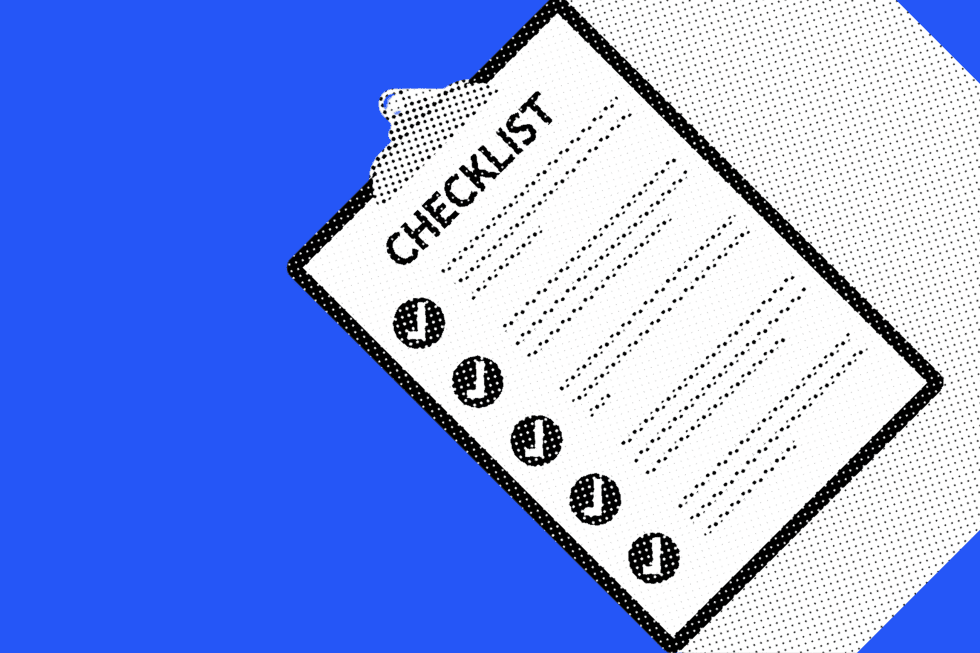 What do the most successful websites have in common? Constant care and optimization. A regular habit of small adjustments can make a big difference over time. We've put together a checklist of 20 super simple changes that you can easily schedule into the coming weeks or months. You'll see them pay off.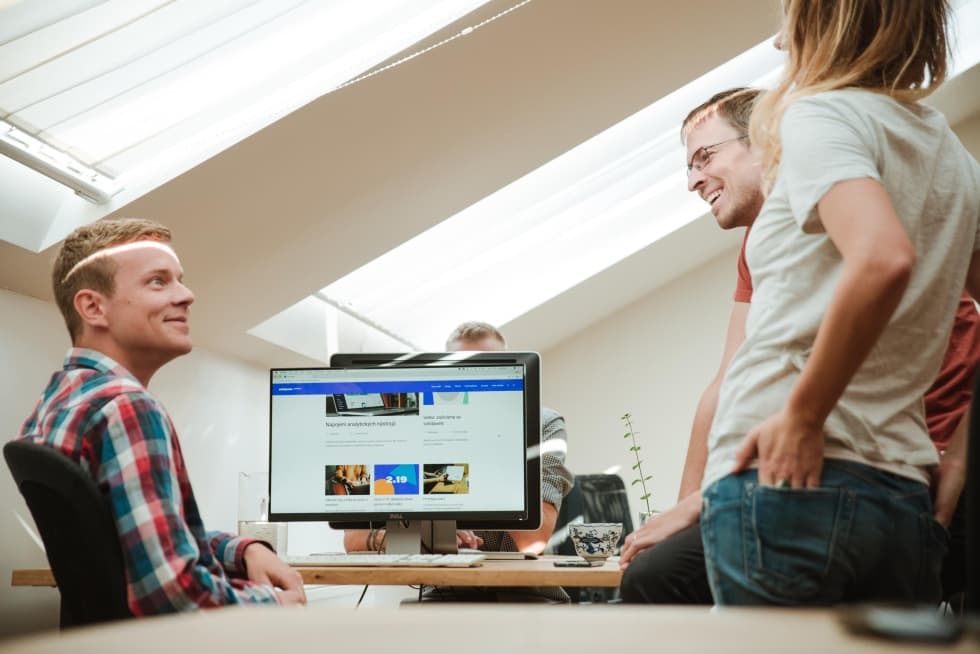 An image is a block with lots of possibilities. Get to know the options of its settings, they will help you to create attractive content.