Be lazy. 17 content creation tools to allow you to put your feet up
No professional content creator can do without tools that make their job easier on a daily basis. Creating content is very time-consuming. Check out our tips on a few of these great "enhancers" that will help you create quality content before you can even say "content plan".
Are you lazy?
So are we. And that's exactly why we use tools that do a lot of the work for us when we create our own content. Let's look at the following list as an imaginary checklist, checking it off leads to a comfortable life without having to compromise on the quality or frequency of the resulting output. How many tools can you check off the list?
1. Canva - graphics and other types of visual content
Canva is one of the most popular graphic editors on the market. With Canva you can easily create visual content such as infographics, charts, posters, etc. etc. This tool is very intuitive and creating professional looking content without any knowledge of graphics is a real breeze.
2. Grammarly - shut up all the Grammar nazis.
You can't do without great grammar and spelling when creating quality content. Grammarly is an online tool that can help you spot grammar and spelling mistakes and improve your writing.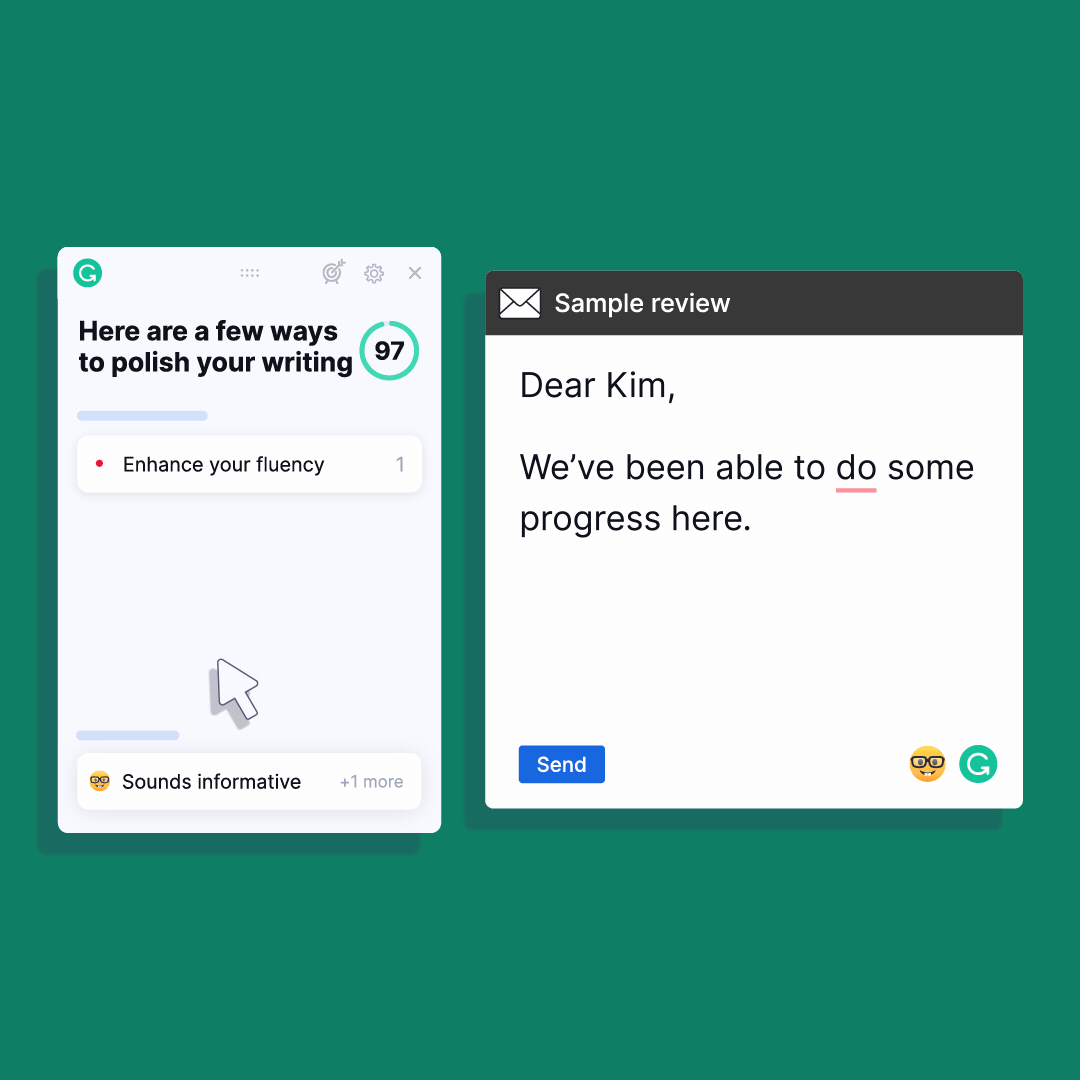 3. Hootsuite - in the network quickly and easily.
Hootsuite is a social network management tool that allows you to manage and publish content to all your social networks from one place. In addition, it also offers analytics and statistics to track how your content is performing on your networks.
4. Google Analytics - he who does not measure does not control.
In order to be able to effectively improve your content, you need to have information about your customers and their behaviour in the first place. Google Analytics is an analytics tool that gives you exactly that information. With it, you can track the number of visits, their sources, visitor behavior, etc.
5. Unsplash - if you don't have your own, use Unsplash.
If you have to make do without the ability to create your own authentic photos for a limited period of time, or simply don't have the capacity to do so in the long term, Unsplash is the right choice. Unsplash is a platform that offers thousands of free photos that you can use in your content. The photos are high quality and you can search them by topic and keywords.
6. Loom - one video in place of lengthy meetings.
Loom is a screen recording tool that allows you to create videos quickly and easily. Perfect when you need to quickly explain an issue you're dealing with on the computer to a colleague who's not currently on call - easily create a screen recording complete with your face and commentary. Great for creating educational videos, tutorials or presentations.
→ loom.com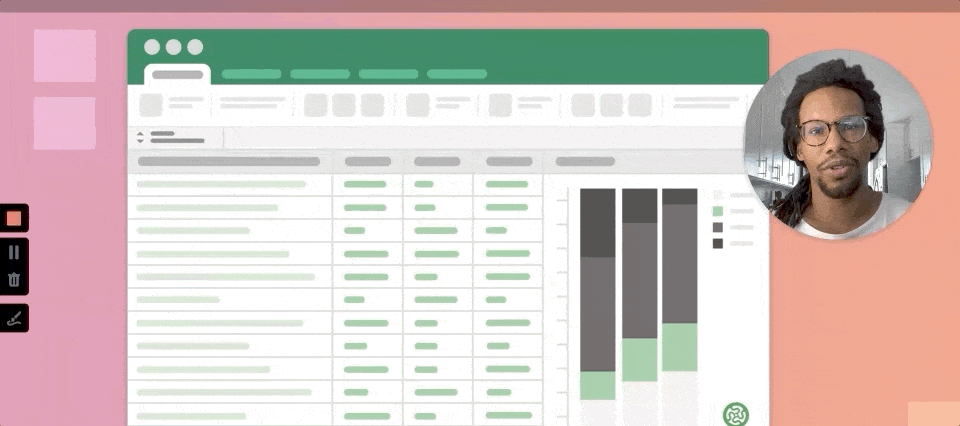 7. Ahrefs - to the top of the search results and beyond!
Ahrefs is a great tool for analyzing competitors, backlinks, site content and suggesting appropriate keywords. It will allow you to improve your website's SEO and increase its visibility in search engines.
8. Buzzsumo - Mirror mirror on the wall, tell me who has the most viral content in all the land?
Its main function is to track what's popular on social media and what your audience is sharing. Buzzsumo allows you to track viral content and provides ideas for creating content that will have a higher chance of going viral. This tool also allows you to see what your competitors are sharing and how your own content marketing campaigns are performing compared to your competitors.
9. ChatGPT - your new copywriter buddy.
ChatGPT is an artificial intelligence tool used to automatically generate text responses to questions or sentences. If you learn how to effectively ask it questions, it can serve as a great tool for brainstorming, generating descriptions and slogans, or even entire articles.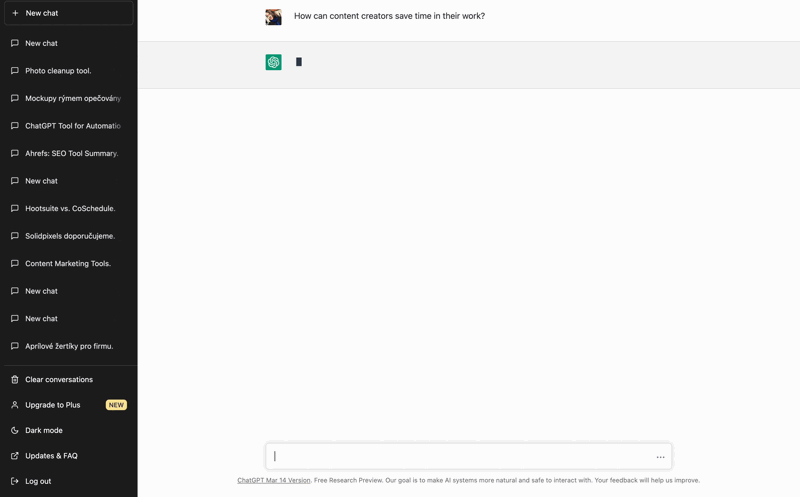 10. Shots - content set in a visual context.
If you create digital content, you might want to present it in its natural environment. With Shots, you'll be able to create great-looking mockups for your social networks, the web, or anywhere else.
→ shots.so
11. remove.bg - you want to get rid of your background?
Do you often create graphics and could use a tool to super quickly remove the background of a photo or illustration? Then try the online tool remove.bg. You can get a background-free image in seconds.
12. Cleanup pictures - when you need to get rid of things other than the background.
Use Cleanup pictures to automatically remove distracting elements from your photos, such as unwanted objects, text or logos. It allows photographers, marketers, bloggers and others to quickly and easily edit their photos to make them look cleaner and more professional.
13. Convertio - less data = more fun.
Already have your visuals ready, but don't want to overload your cloud storage, overwhelm your newsletters or the website you're about to upload them to? Then use Convertio, a file conversion tool, and try converting your images to WebP, a more modern format that allows you to reduce file size without losing quality. Easy optimization of images improves the user experience for visitors thanks to the subsequent faster loading of the site.
14. Figma - comprehensive vector graphics tool in a single link.
Speaking of graphics, are you using Figma yet? It's a very intuitive collaborative graphics creation tool where you can share projects with other users, and to top it all off, it's all online. It's useful for creating interactive wireframes, user interface designs, and prototyping web and mobile apps. What more could you ask for?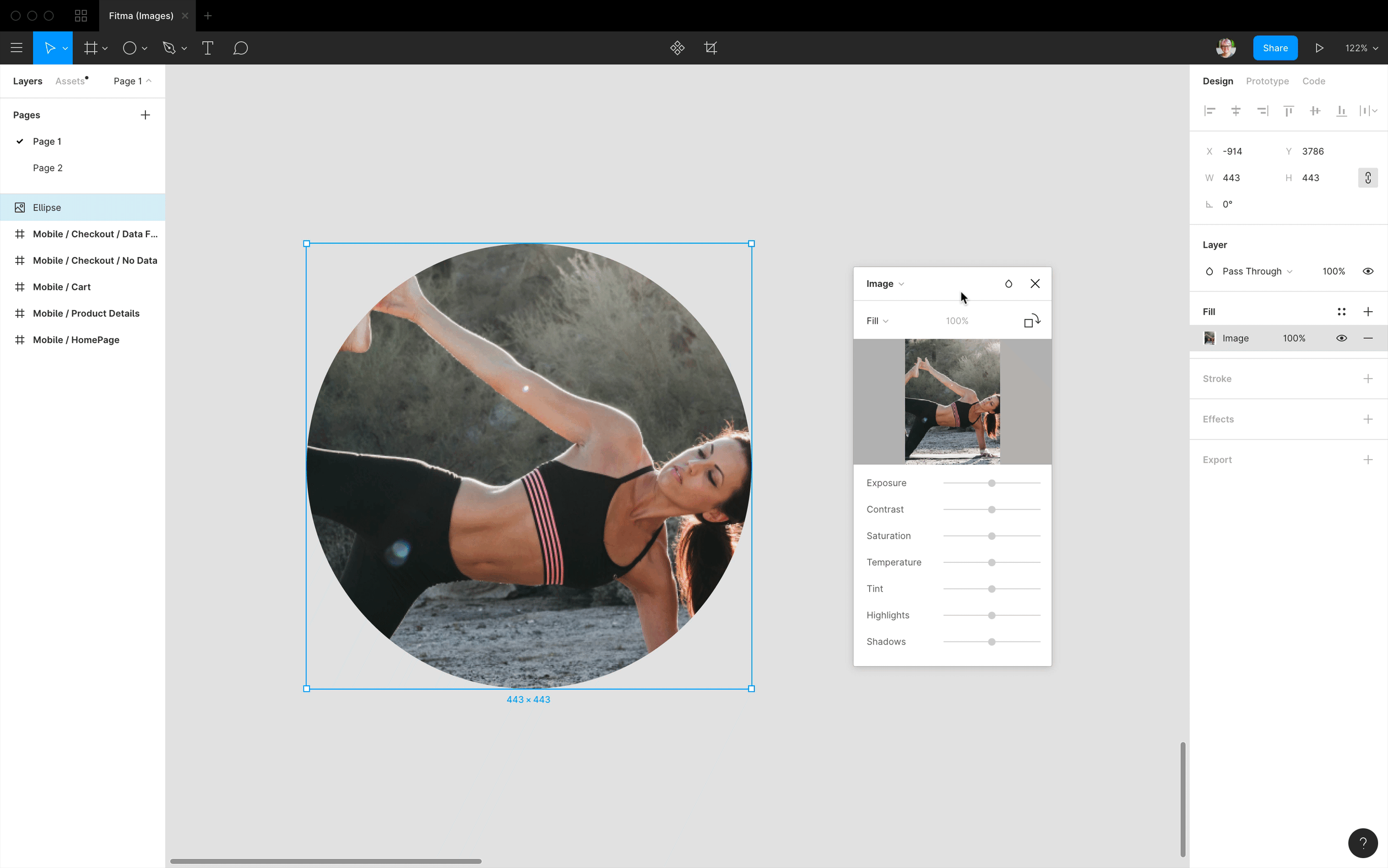 15. Freelo - when you work in a team and you want to keep everything in order.
Everyone likes organised work. The opposite takes a lot of time. Freelo is a Czech tool for efficient project planning, task tracking, document management and communication with your team. It's useful for teams of all sizes that need a centralized tool to manage projects and improve productivity. It is not surprising that Freelo is the most recommended Czech tool for work communication.
16. Solidpixels - a website out of the box.
We cannot but recommend this tool. A real gadget for creating fancy websites. If you don't believe, try it yourself. And if you believe and create, then create even more, become a solidpixels ambassador and get many benefits that ordinary users can only dream of.
Do you want to have a website out of the box too? You can have it in just a few minutes. Try it with us!
17. Fakturoid - when the job is done.
You certainly don't do your job for free, and if you do, stop it quickly. If you don't want to deal with lengthy invoicing, try the online tool Fakturoid, which allows users to easily create and send invoices. You'll also find great reports that keep you on top of your business revenue trends or required payments at all times.
Did you check off less than half of the items on our checklist? Then you have a very uncomfortable life! Try at least one of the tools mentioned above and you won't regret it!
More inspiration for a better website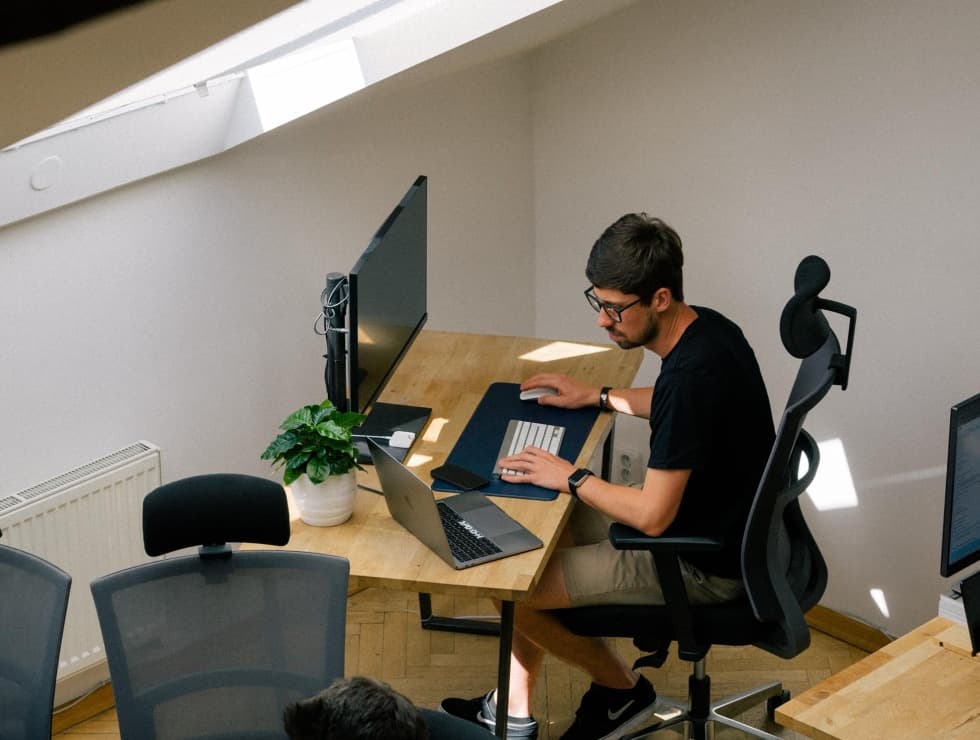 When you say the phrase content creator, what do you imagine? From writing catchy copy, to shooting photos, to producing a challenging video tutorial, the range of content creators available today can fundamentally boost your business. What does content marketing entail, what are its benefits and what can it bring to you?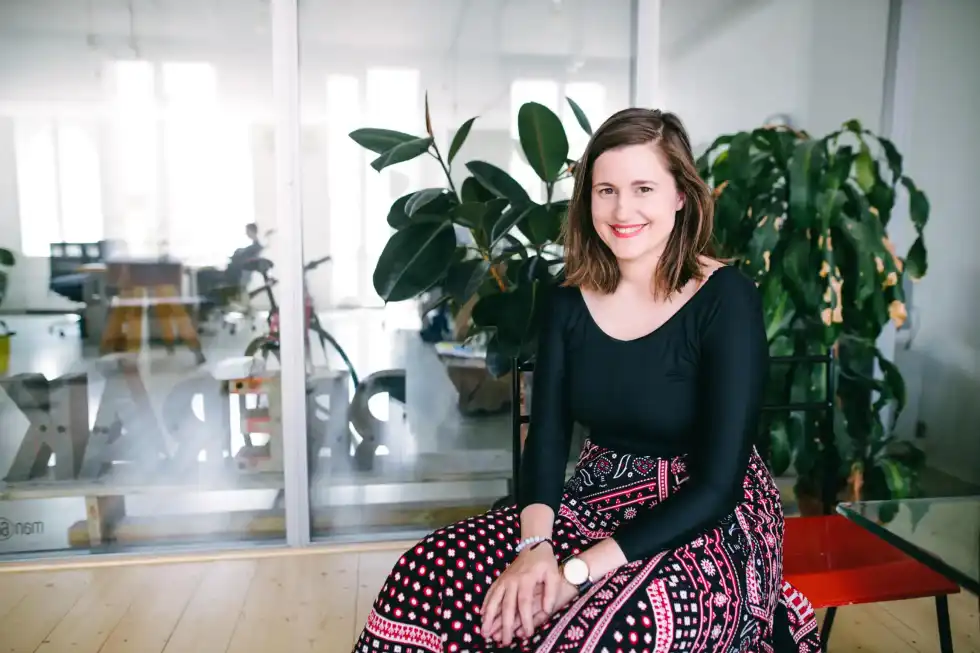 Surveys show that sharing user experiences is becoming increasingly important, with 89% of customers worldwide actively reading reviews before buying a new product. How do you become a trusted brand through the magic called social proof, start using it to your advantage and prepare for the future of user reviews?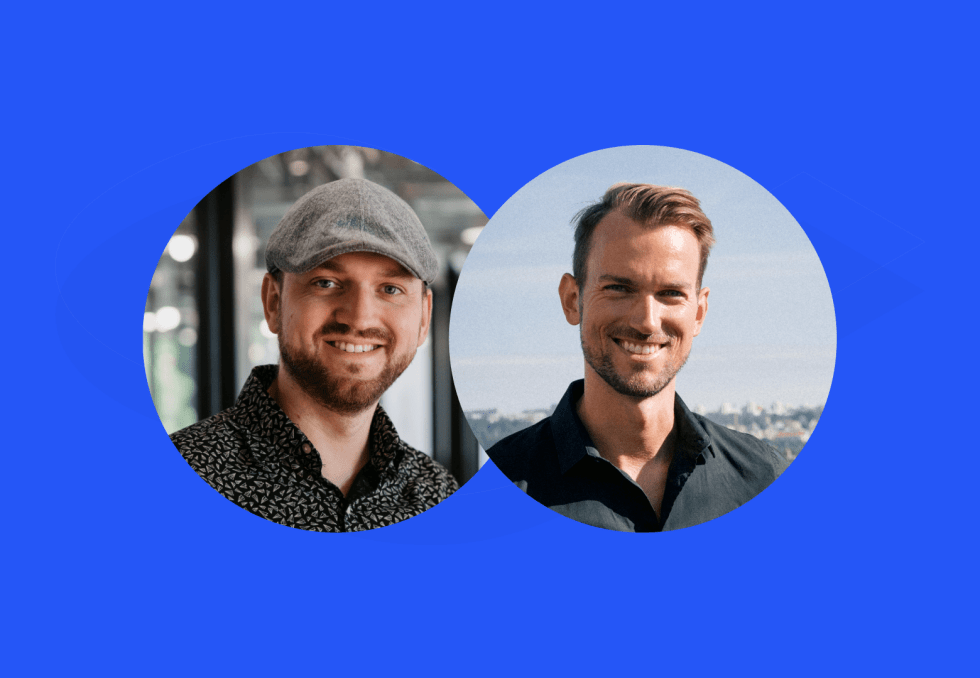 Startup beginnings are full of twists and turns. You've put a lot of hope, effort and sometimes a lot of money into your project and you need to push it on all fronts to scale it quickly. But product development eats up all your team's capacity and there's virtually no time for anything else. How do you avoid the situation where your team's attention is fragmented by the need for your own website, how do you avoid frustrating your marketing teams and save time and money?